SCCFA Fund Raising Activities...
---
SCCFA conduct charitable fundraising and awareness activities all year round both in Australia and Cambodia.
Presently, our main source of funds is the profit made from annual concerts whereby well known Cambodian singers and their band are sponsored to tour around Australia.
The income generated from these concerts will be used on the identified projects and to help pay for emergency needs.
Our annual concerts are one of the most vital sources of income we have and provides the base funding for all of our projects and activities.
Our annual concerts help to inject fun and entertainment into the Australian-Cambodian communities whilst promoting Cambodian arts and culture.
These events help to enhance and promote SCCFA's profile and raise awareness of the bleak future that these disadvantaged children would otherwise be facing.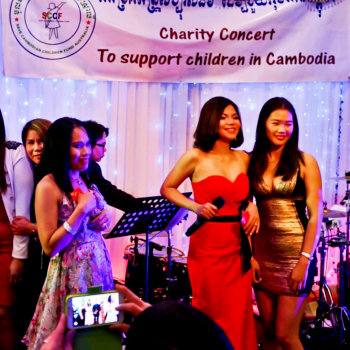 Our annual Cambodian Celebrity Pop Star Concerts are our main source of income. These funds raised at these concerts are used directly and entirely towards funding our much needed projects. Performers include Meas Soksophea, Preap Sovath, Aok Sokun Kanha, Pich Sophea, Sokun Nisa and many more.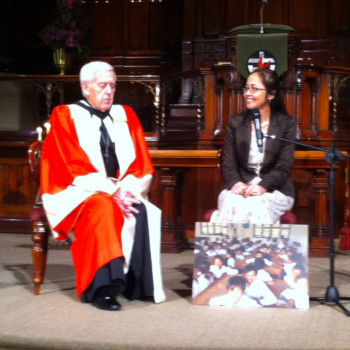 St Michael's Uniting Church in Melbourne has been very supportive to SCCFA's work following a successful fund-raising concert performed by the Choir of Trinity College, in 2010. Lim's Pharmacy in Springvale, Victoria has also been another strong supporter of SCCFA's cause, not just financially, by also morally.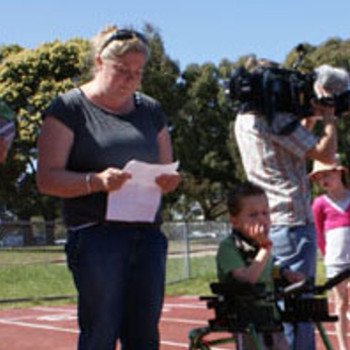 Despite his own disability, Cooper walked, using a walking frame, leading around a hundred sponsors and supporters over a set 1 km course at a sports oval in order to raise money. Cooper raised more money than even he had hoped and didn't let his own disability didn't prevent him from helping other children.